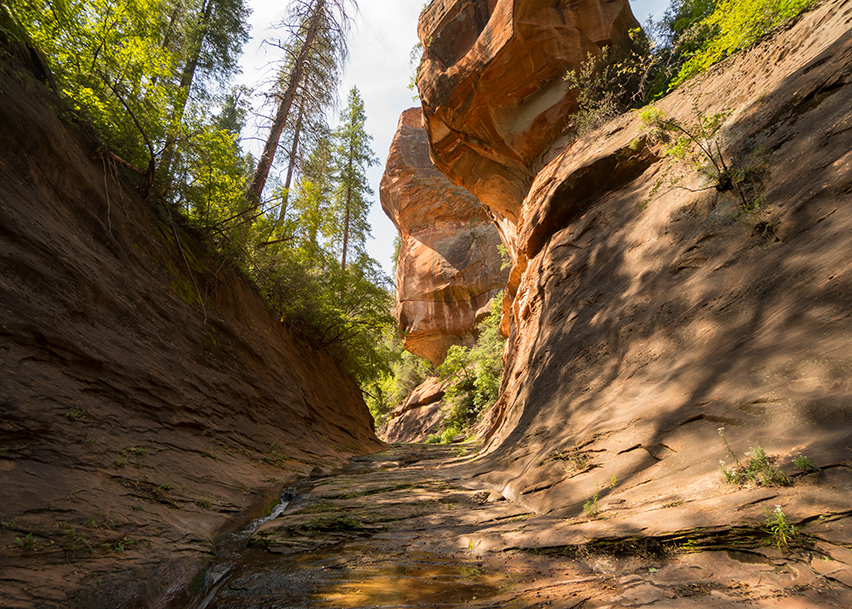 Hiking the West Fork Trail
Wow, what a trail. If you're inspired by desert landscapes, red sandstone towers, lush green foliage, and mellow rolling creeks, the West Fork Trail is a must do. The trail is located in the Red Rock – Secret Mountain Wilderness, 10 miles north of Sedona, Arizona. (view map)
The Trail
The trail follows Oak Creek and takes you past apple trees, wild flowers, old dwellings, towering canyon walls, creek crossings, and beautiful foliage. The trail has ample shade and is generally easy going.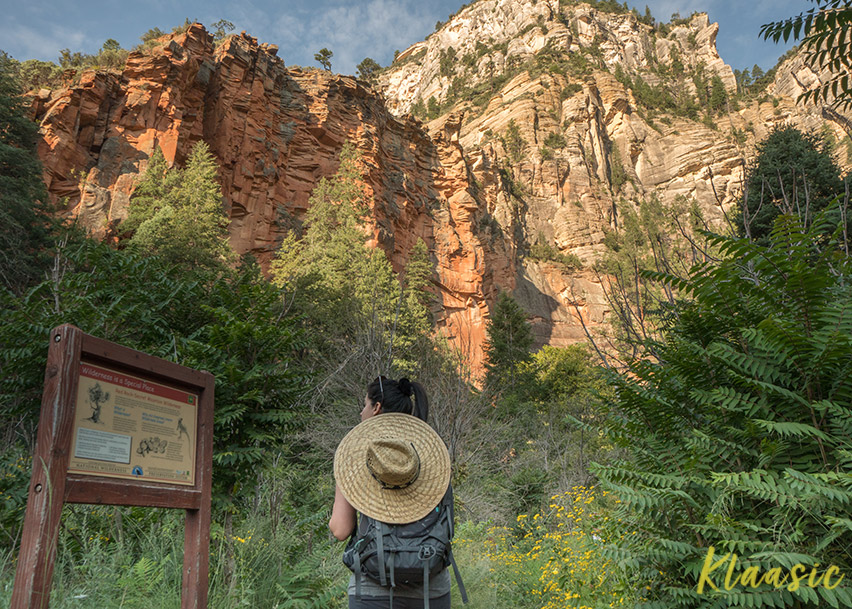 Along the way you will encounter several creek crossings. These pictures were taken in September when all of the crossings were extremely mellow.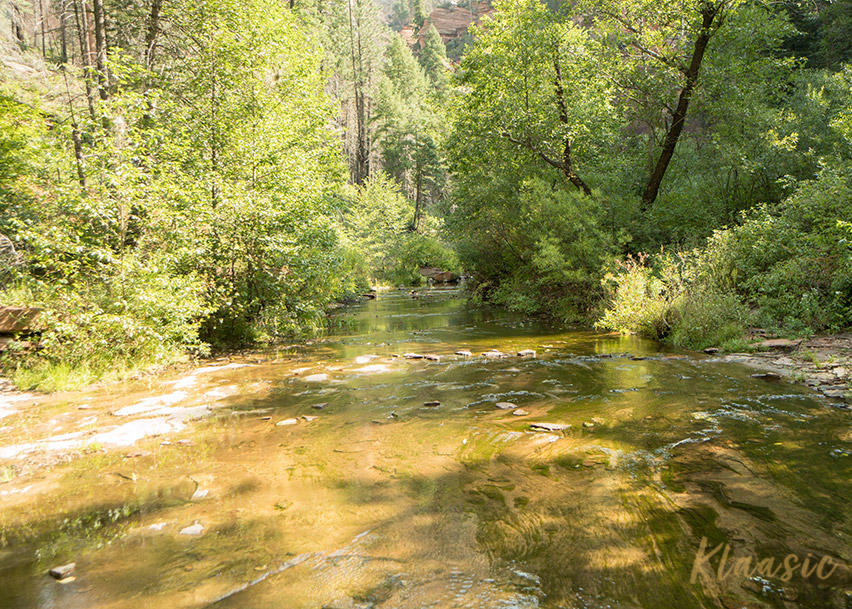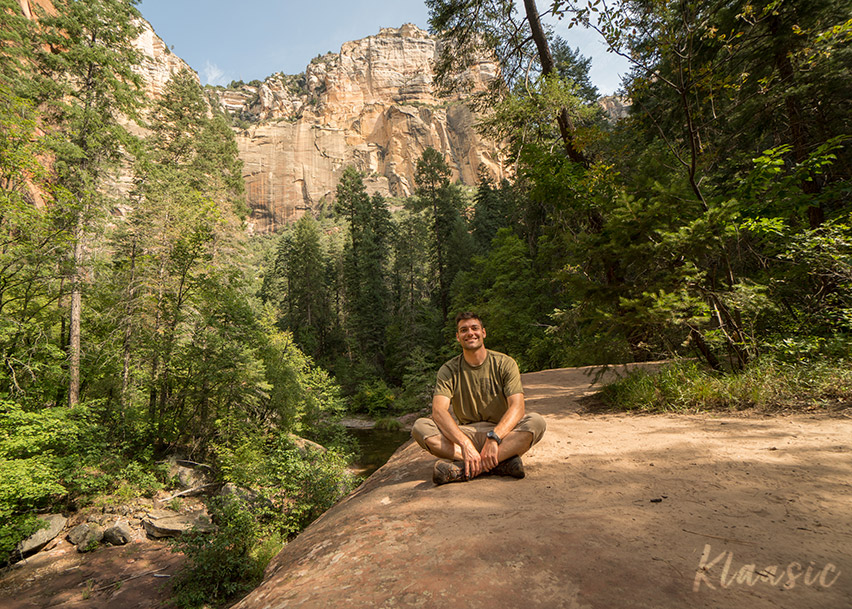 After about 2.6 miles, you will find a junction yielding tall canyon walls. This is where most people choose to turn around. If you have it in you, keep going! The last half mile of this trail is the best part!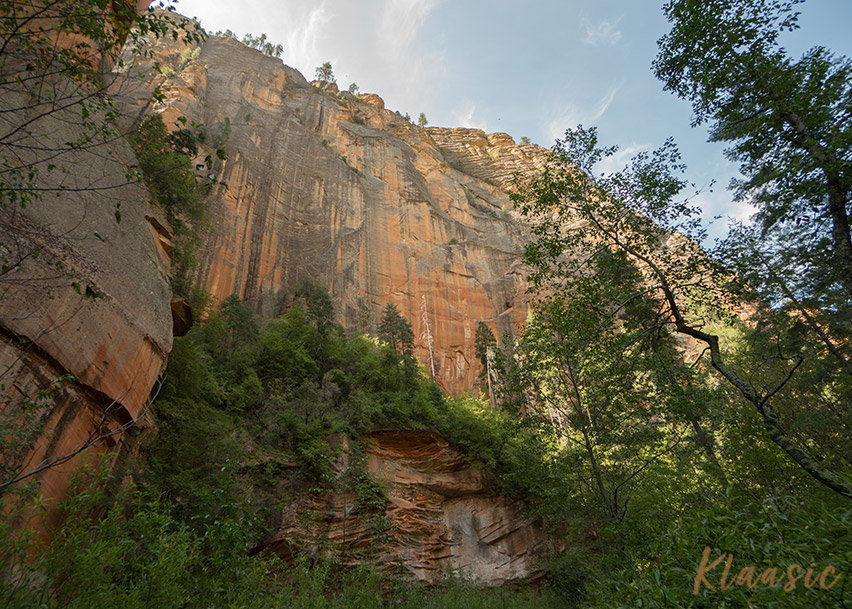 If you stay left at the junction, the trail will continue upstream where you will encounter a stacked rock pillar. It's around this point where the terrain becomes slightly more difficult. Eventually, you will encounter a natural "subway" formed by the creek carving through the canyon. You may have to wade through water in order to go beyond this point.
…the last half mile of the trail is the best part!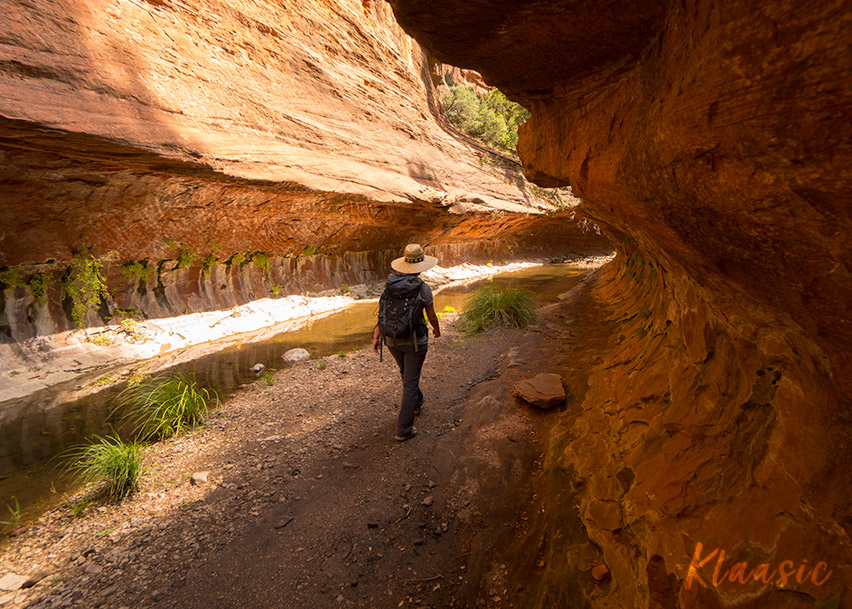 If you reach the end of the subway, you will see this setting ahead of you . This is one of my favorite pictures to date. The colors of the red rock contrasting against the blue sky and green foliage is breathtaking. It's around this point where the trail ends.
The canyon continues for many more miles. If you are prepared and experienced, you can continue up the canyon. However, according to the US Forest Service, no trail is maintained beyond the 3 mile marker. You can read about the full 14 mile canyon excursion here.
Logistics
Parking at the trailhead opens around 9 AM in the morning. Parking can easily fill up within an hour on busy weekends. Because of this, it's advisable to get an early start. The trail is 7.2 miles out and back with a moderate elevation gain of 820 feet. The US Forest Service gives this trail a hike time of 2-3 hours. However, it can easily take 3-4 hours if you like to stop and take pictures.
There are restrooms in the parking area. But, none along the trail. We like to bring a wag bag along with us on longer hikes. They great in a pinch.
Authors Recommendations
Arrive when the gate opens to avoid parking issues.
Give yourself 3-4 hours.
Bring plenty of water and snacks.
Bring some waterproof hiking shoes, water shoes, and a change of socks.
If you have the energy, go to the end.
Bring a wag bag in case nature calls.
Let someone know that you're going hiking prior to departure.
Additional Resources
Klaasic
Klaasic is an outdoorsman experienced in camping, hiking, rock climbing, and skydiving. He enjoys sharing his stoke for the outdoors through writing and visual media.