Kayaking – June Lake, CA
Veronica and I booked a campsite at Oh Ridge campground and hit the road to do some camping over America's birthday. During our stay at Oh Ridge, the weather was so good and the water was inviting. So, we headed over to the June Lake Marina. For $15, we rented a couple of kayaks by the hour and had a little paddle around the lake.
This trip was coming off the California quarantine period during the coronavirus pandemic. This was our first major outing since the lockdown started. So, this experience felt extra special to us.
If you ever find yourself in June Lake in good weather…rent some kayaks from the June Lake Marina! It was the highlight of our trip.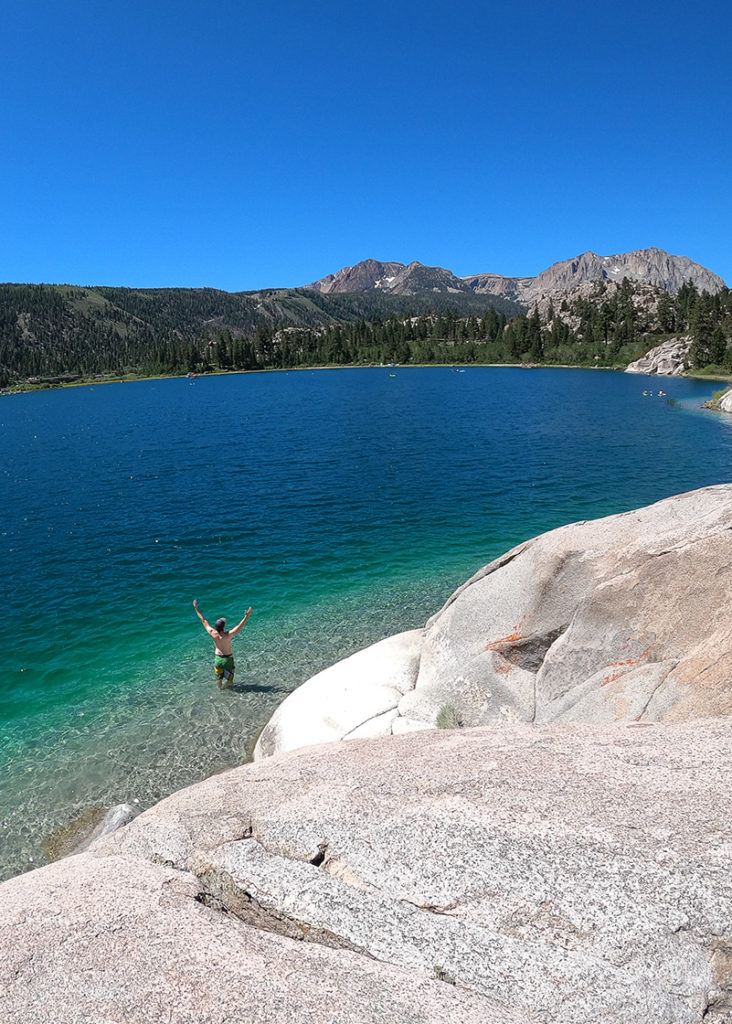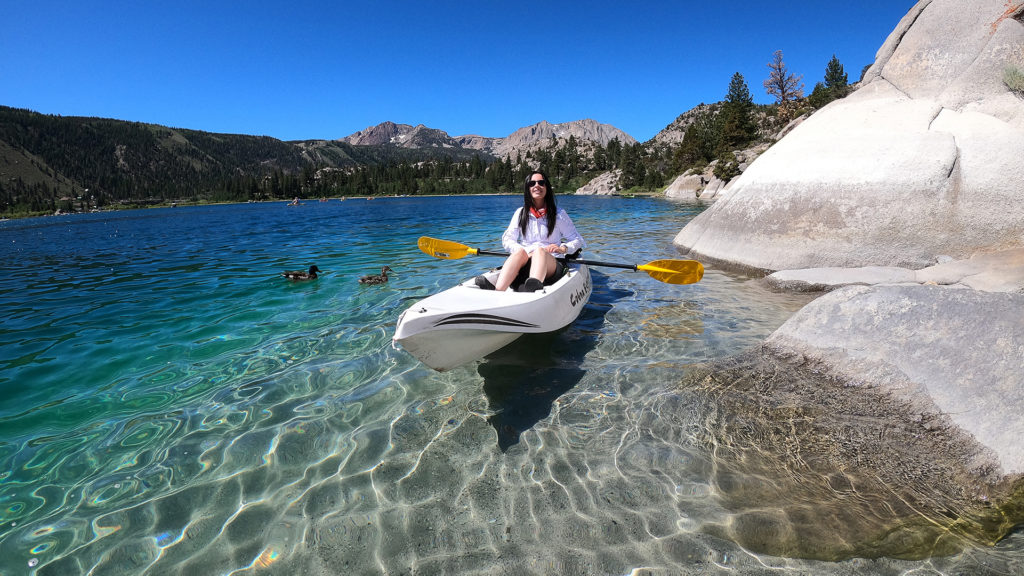 Klaasic
Klaasic is an outdoorsman experienced in camping, hiking, rock climbing, and skydiving. He enjoys sharing his stoke for the outdoors through writing and visual media.